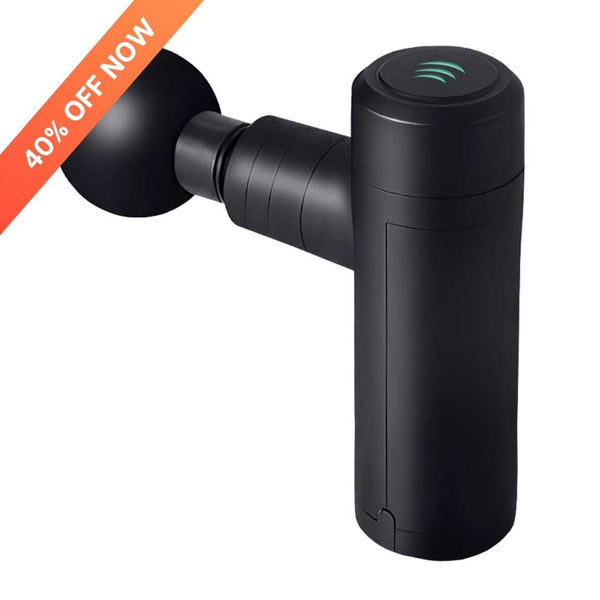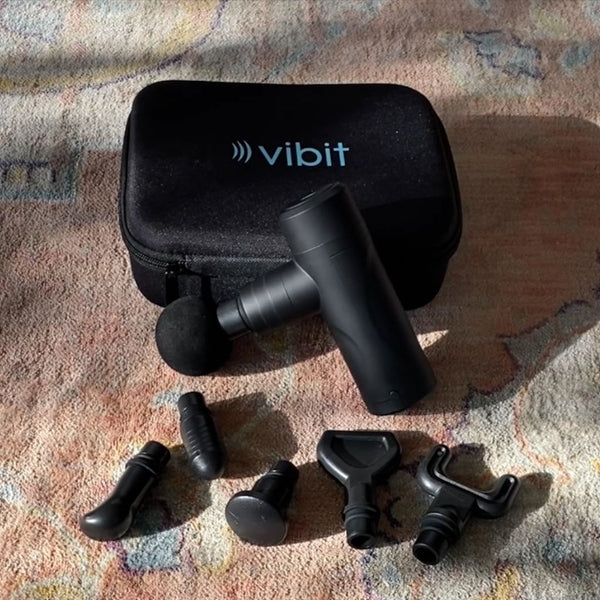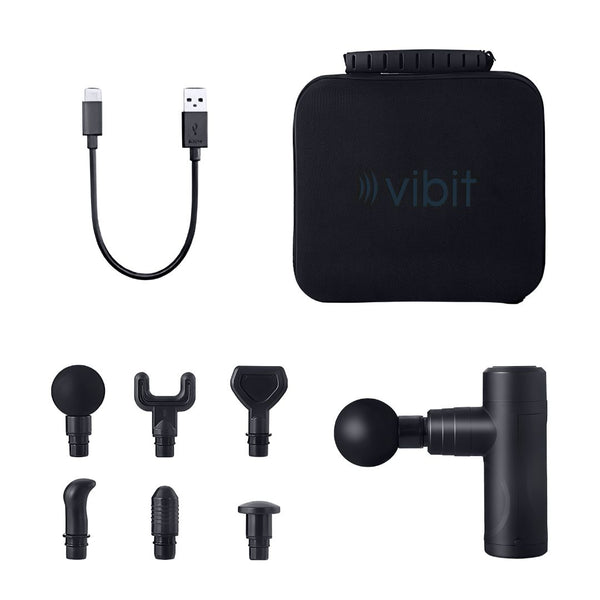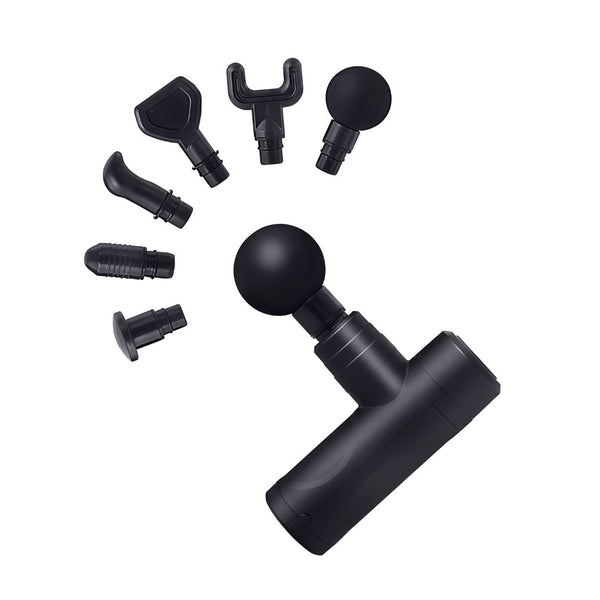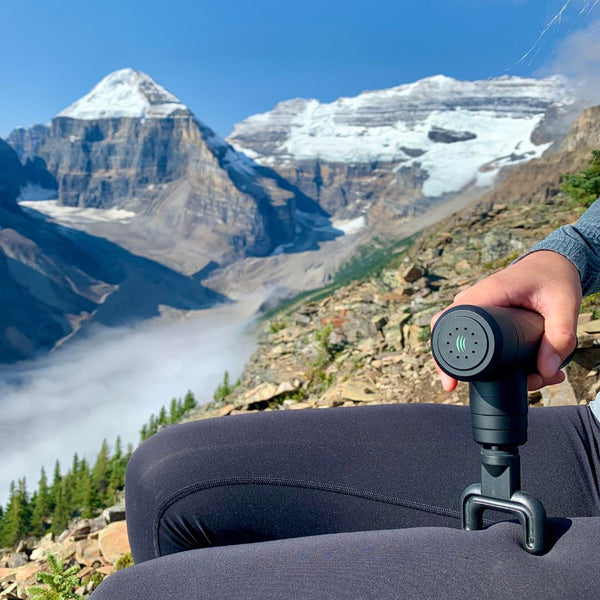 Vibit Gun GO - Portable & Quiet Massage Gun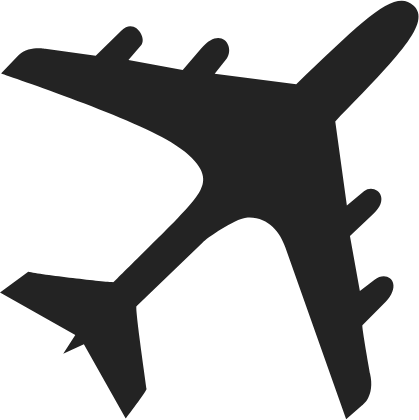 Free Shipping
From Sydney

30 Days Risk
Free Trial

Low Stock
[24 Hr Dispatch]
What's included
FREE carry bag
USB C charging cord
Free 3-5 day Australia Post tracked shipping
30 Day Risk Free Trial
1 year automatically registered warranty
Product description
Australia's most portable massage gun, the Vibit GUN packs advanced percussive technology into a compact and powerful design, restoring and rejuvenating your muscles.
Effortlessly delivering powerful and quiet deep tissue massage therapy at 45db.
A handheld pocket-sized partner made to naturally relieve pain & recover faster.
4 levels of intensity with up to 3200 impacts per minute & 6 head attachments.
Design features
How the Vibit Works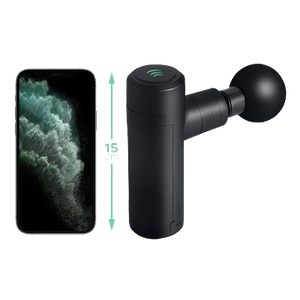 Size
300% lighter than regular massage guns. At 0.4 kg The Vibit GUN is the lightest, and fastest percussive instrument on the market. At a quiet 3200 RPM the Vibit GUN is a massage specialist that fits in your pocket.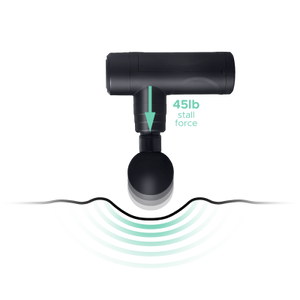 Treatment quality
6 different head attachments & a 10mm penetration amplitude ensures the most diverse and elite level of treatment. Release more sources of tension with the most compact and portable percussive tool in the game.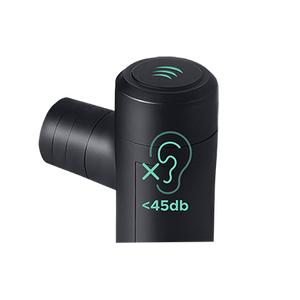 Battery life
The Vibit GUN has up to 5x times the battery life of regular massage guns. Our QuietPower QP35 Brushless motor ensures quiet and powerful treatment day in, day out.
We've Got You Covered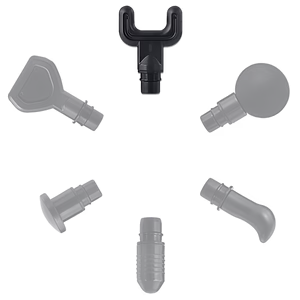 Fork Attachment
Perfect for over the spin and medium muscle groups.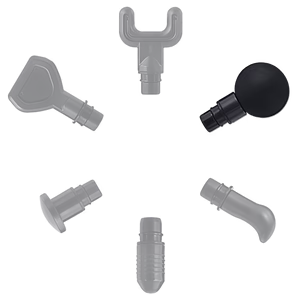 Ball Attachment
Great for overall use and larger muscle groups.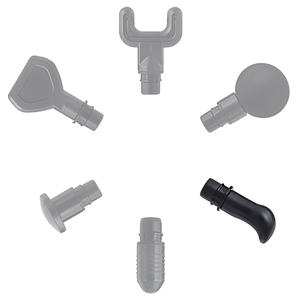 Finger Attachment
Used mostly for trigger point release and the lower back.
Cone Attachment
Used for pinpoint muscle treatment, including hands and feet.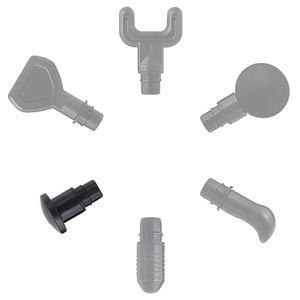 Dampener Attachment
Used for tender or boney areas. Perfect for overall use.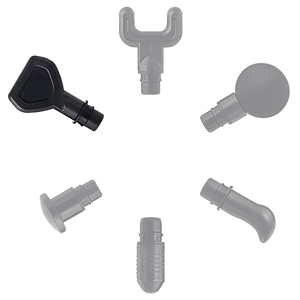 Wedge Attachment
Used for "scraping" and "flushing" to blood flow. Ideal or shoulder blades and IT bands.
How Does it Compare?
Bigger isn't always better. We weighed it up against the competition.
Vibit GUN
Quite as an air conditioner
High grade aluminium design
Affordable
Portable, 0.8 kg total package weight
Competitor
Similar noise to a vacuum
Plastic composite design
Expensive
Average 2kg, same as a large bottle of milk
Real People, Real Reviews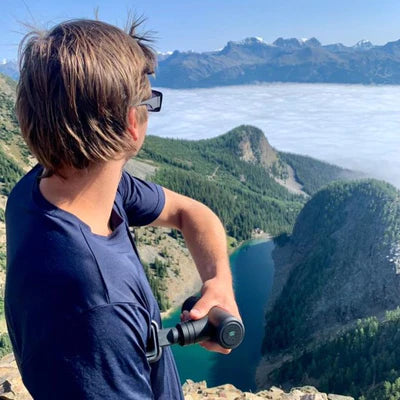 "I can take this thing anywhere! The ultimate travel buddy for anyone who's active."
Lian Moore
Endurance Athlete
"The perfect way to recover after a long day. It's so quiet I can use it while I watch TV!"
Annie Morales
TV Presenter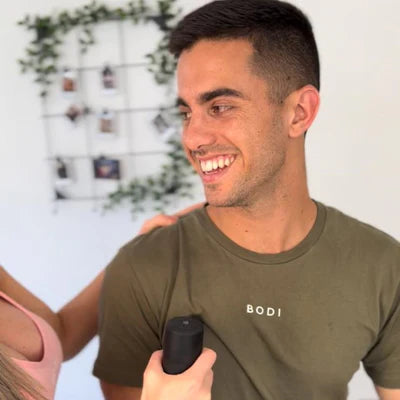 "I use it every single day, super easy to use and such a great way to relax at the end of the day!"
Zen Mele
Gym Owner & Coach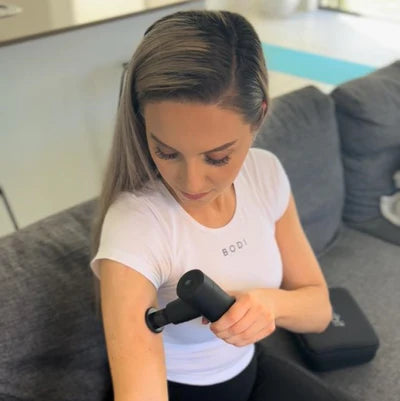 "It's super easy to use and instantly makes me feel relaxed. I can't believe it took me this long to get one of these!"
Beth Fickel
Business Owner
FAQ - The Science Behind It
More benefits of percussive therapy are being discovered every day. Some of the most common benefits you can expect are: decreases muscle soreness & stiffness, faster warmup & recovery, increases blood flow, decreases lactic acid, improves range of motion, hydrates tissue and improves stretching ability
It's up to you! The Vibit delivers instant and lasting pain relief.

The more you use it, the better, and our compact design means you can use it anywhere. Use it while you watch TV, at your desk or sitting in the car. Whenever you need relief the Vibit will have your back, front and just about everywhere.
Try any of our products for 30 days! Just return it in its original packaging and we will refund you, no questions asked.
Both are great for different reasons!
The Vibit ROLL provides more long term benefits by penetrating deeper into the muscle and connective tissue. Your bodyweight pressure controls the massage intensity which leaves it completely up to you. A great one for working on those long term injuries or chronic issues.
The Vibit GUN is a more relaxing approach, a great everyday release. The pressure that can be applied through a massage gun is limited when compared to the Vibit ROLL but is much more user friendly & extremely powerful for its size. A great way to loosen up a tight body after a day of work while watching TV.
We recommend them both! Check out our Pro Recovery bundle here