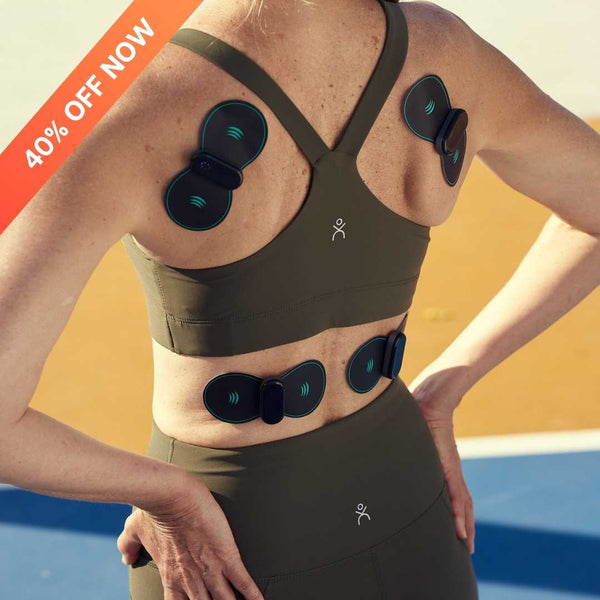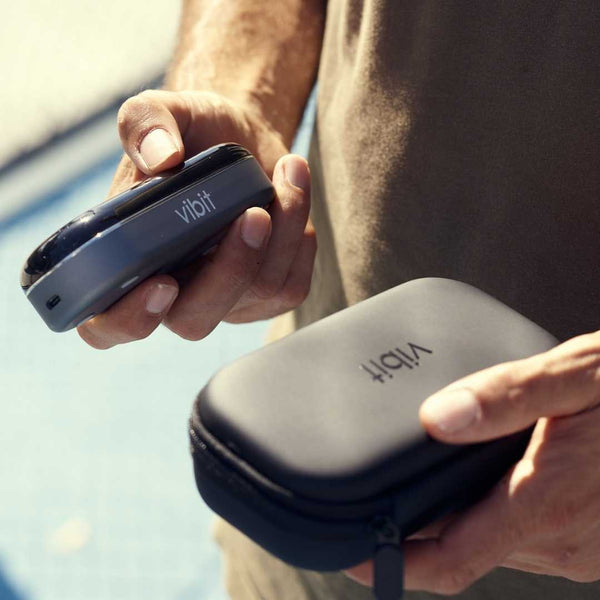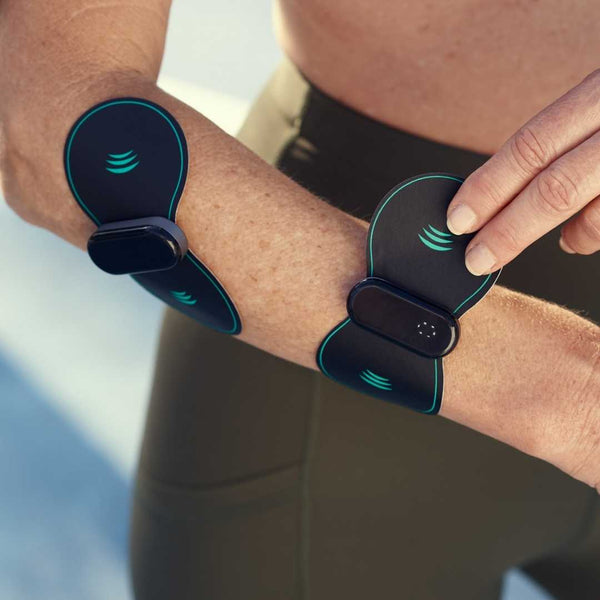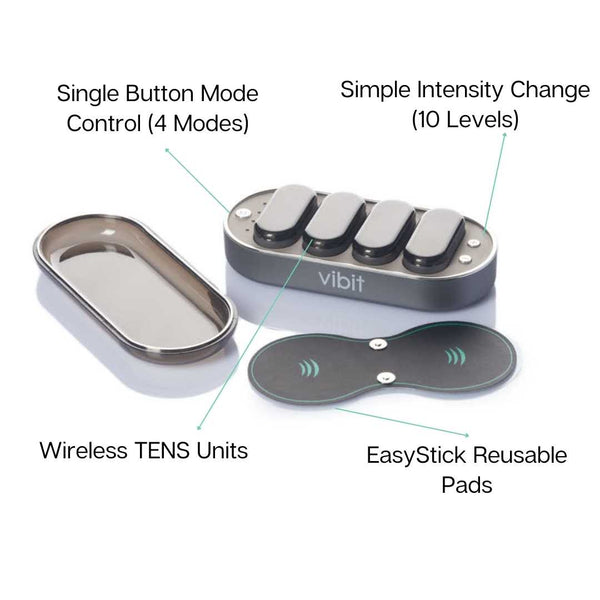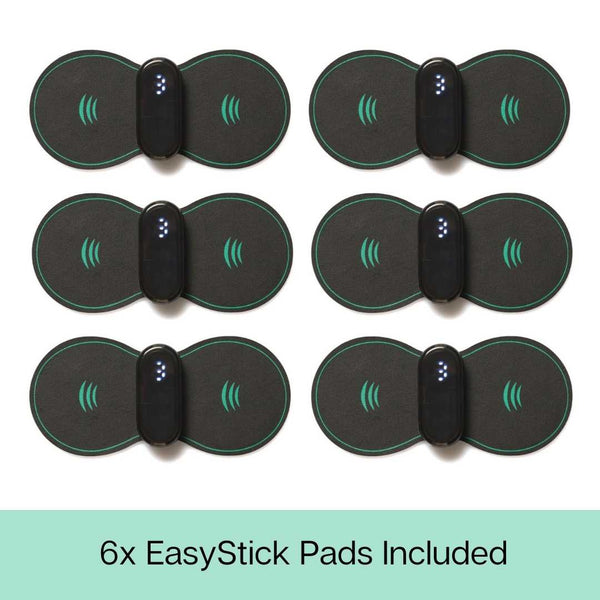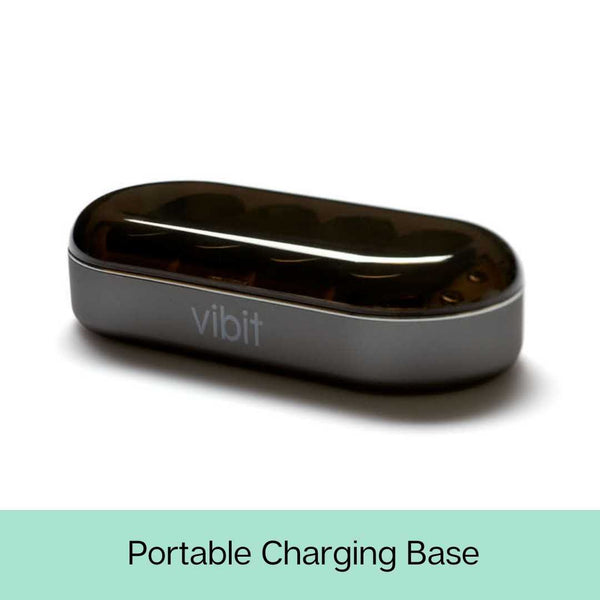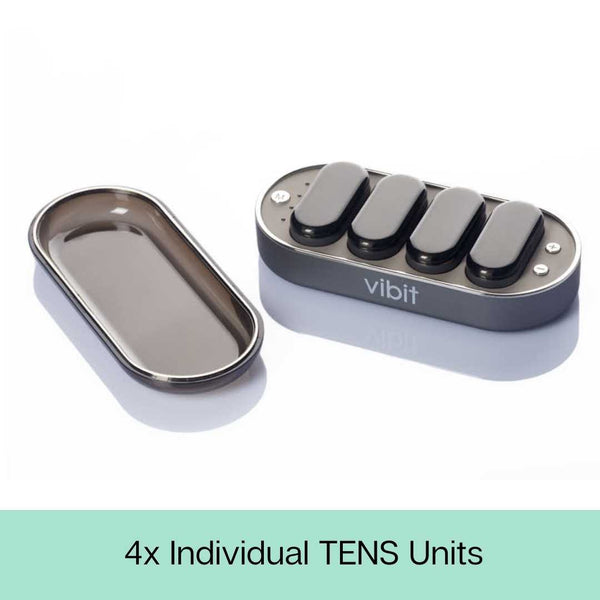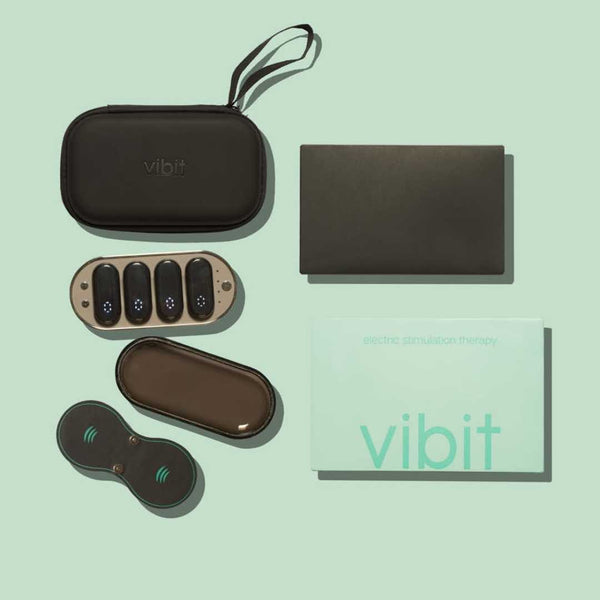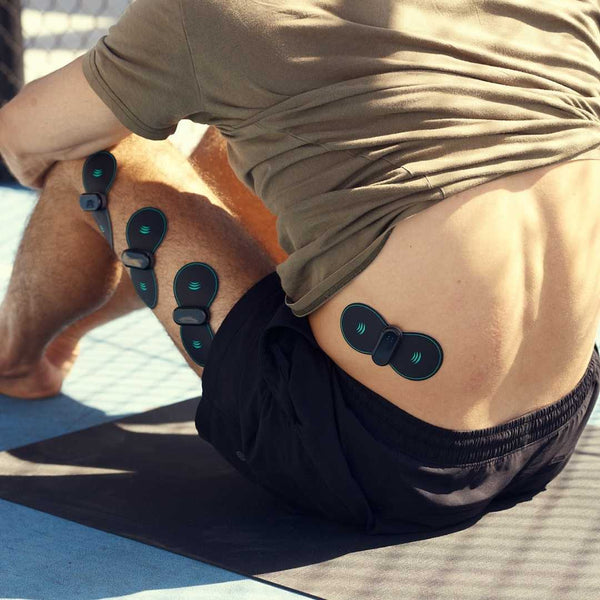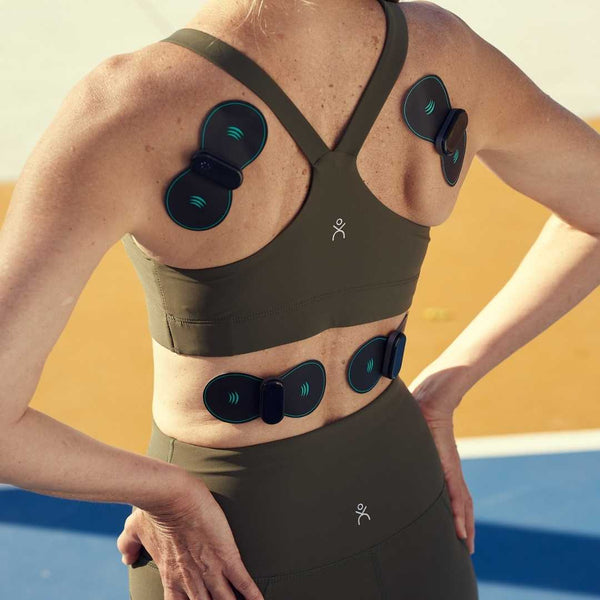 Vibit TENS - Electrical Nerve Stimulation Therapy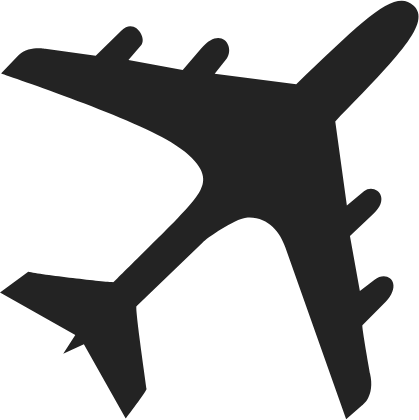 Free Shipping
From Sydney

30 Days Risk
Free Trial

Low Stock
[24 Hr Dispatch]
What's included
4 wireless TENS (electrical nerve stimulation) units
6 x reusable EasyStick relief pads
FREE shockproof carry bag
Free 3-5 day Australia Post tracked shipping
30 Day Risk Free Trial
1 year automatically registered warranty
Exclusive access to tutorial videos
Shipping & Delivery
All orders ship from our Sydney warehouse with Australia Post.
Standard shipping is free for all orders in Australia (4-7 day delivery)
Express post is available at checkout (1-3 day delivery)
Shipping to New Zealand is available (2-9 day delivery to metro areas)
Benefits and Product description
The Vibit TENS is a revolutionary new wireless electrical nerve stimulation device. It advances the technology of traditional TENS machines in a more portable, effective and easy to use design.
Benefits
Relieve chronic pain
Relieve arthritis pain

Reduces muscular tension
Stimulates blood circulation
Speeds up recover
Reduces common injury risks
How To Use the Vibit TENS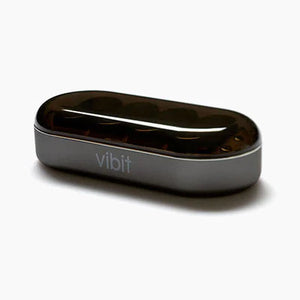 Step 1: Attach TENS units to EasyStick Pads
Remove wireless TENS units from the power base. Choose 1- 4 units to use at any one time. Add TENS unit to EasyStick reusable pads by connecting to magnetic grooves.
Step 2: Apply EasyStick Pads
Peel EasyStick protector from the pad. Place protector in carry case to reapply after use. Attach EasyStick Pad with TENS unit to required area. (do not apply to upper chest or private areas)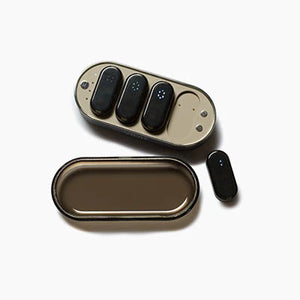 Step 3: Select TENS intensity and mode
On power base increase press + and - to find comfortable amount of stimulation. You will feel instant pain relief at the correct setting. There are 10 settings of intensity to choose between. Choose best mode. Press "M" button to choose between 4 modes. See different modes below.
FAQ - The Science Behind It
TENS is a method of pain relief for people with chronic pain or women in labour. A TENS machine delivers a small electrical current to the body through electrodes attached to the skin.
This electrical current blocks pain signals by stimulating different nerves. It does not involve medicines or injections and is widely used by physiotherapists to treat pain issues.
The Vibit TENS has 4 modes that can be changed between with the press of a single button.
Mode 1 (Hybrid): muscle recovery and muscle pain relief
Mode 2 (Shiatsu): improve the blood circulation and promote main and collateral channels unblocked and give a special effect on releasing fatigue.
Mode 3 (Flapping): Activates cellular vitality, enhances skin elasticity and relieves tension.
Mode 4 (Acupuncture): regulate blood circulation and pressure, reduces swelling, and calm the mind.
TENS is safe. But it should not be used:
on an open wound
if your skin is irritated
near sensitive areas such as your eyes
while driving or operating machinery
in or around water
It should not be used by:
The EasyStick pads are removed with no pain. The key is the specially designed layer of gel that lines the EasyStick pad.
This keeps the skin free from irritation and allows the pad to be reused over 50 times.
Try any of our products for 30 days! Just return it in its original packaging and we will refund you, no questions asked.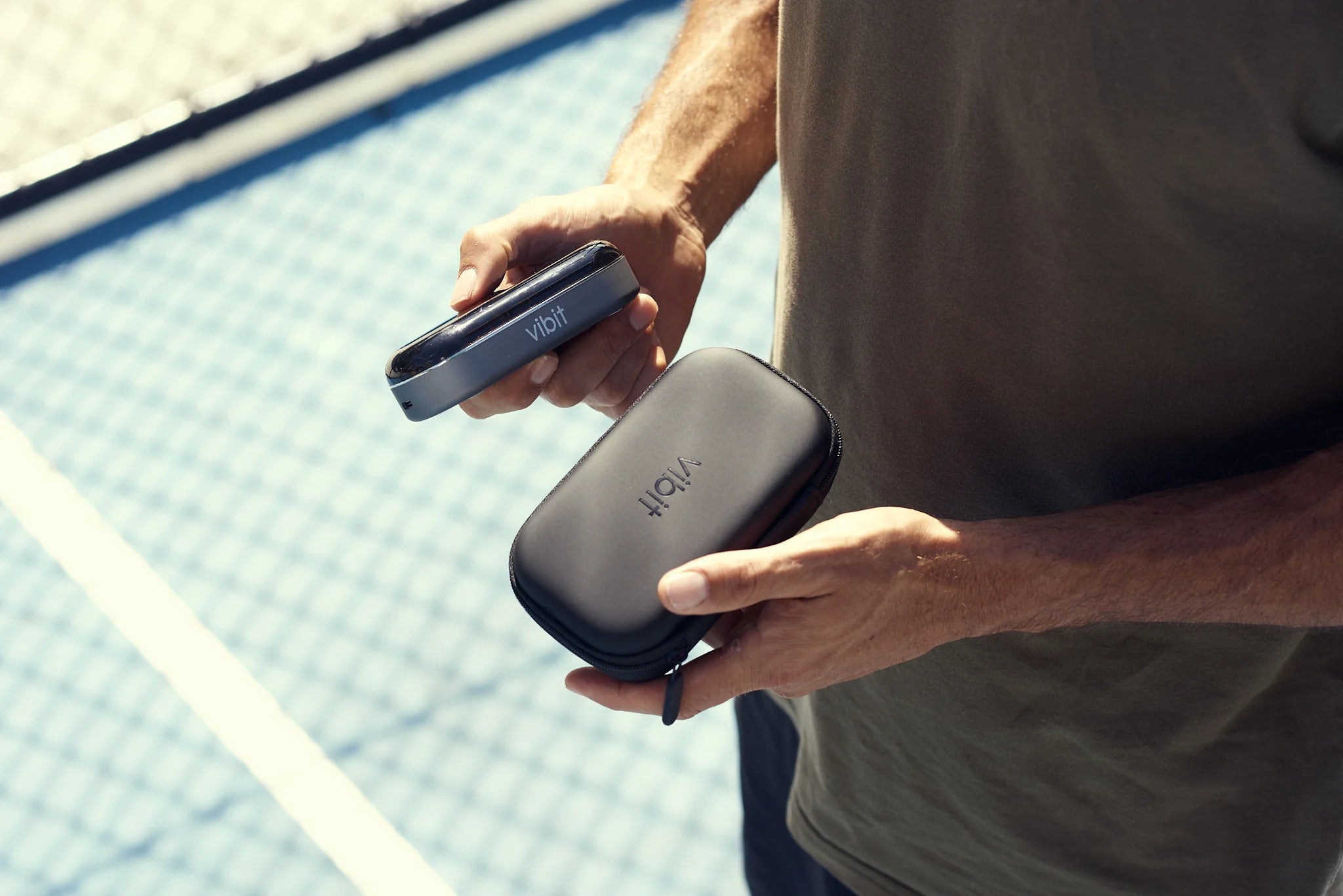 Interrupt Pain Signals
Vibit's TENS program works on what is called Gate Theory. This scientifically tested theory explains that non-painful input (or nerve stimulation) closes the nerve "gates" to painful input, which prevents pain sensation from travelling to the central nervous system. This means the pain is relieved for a period of time after use.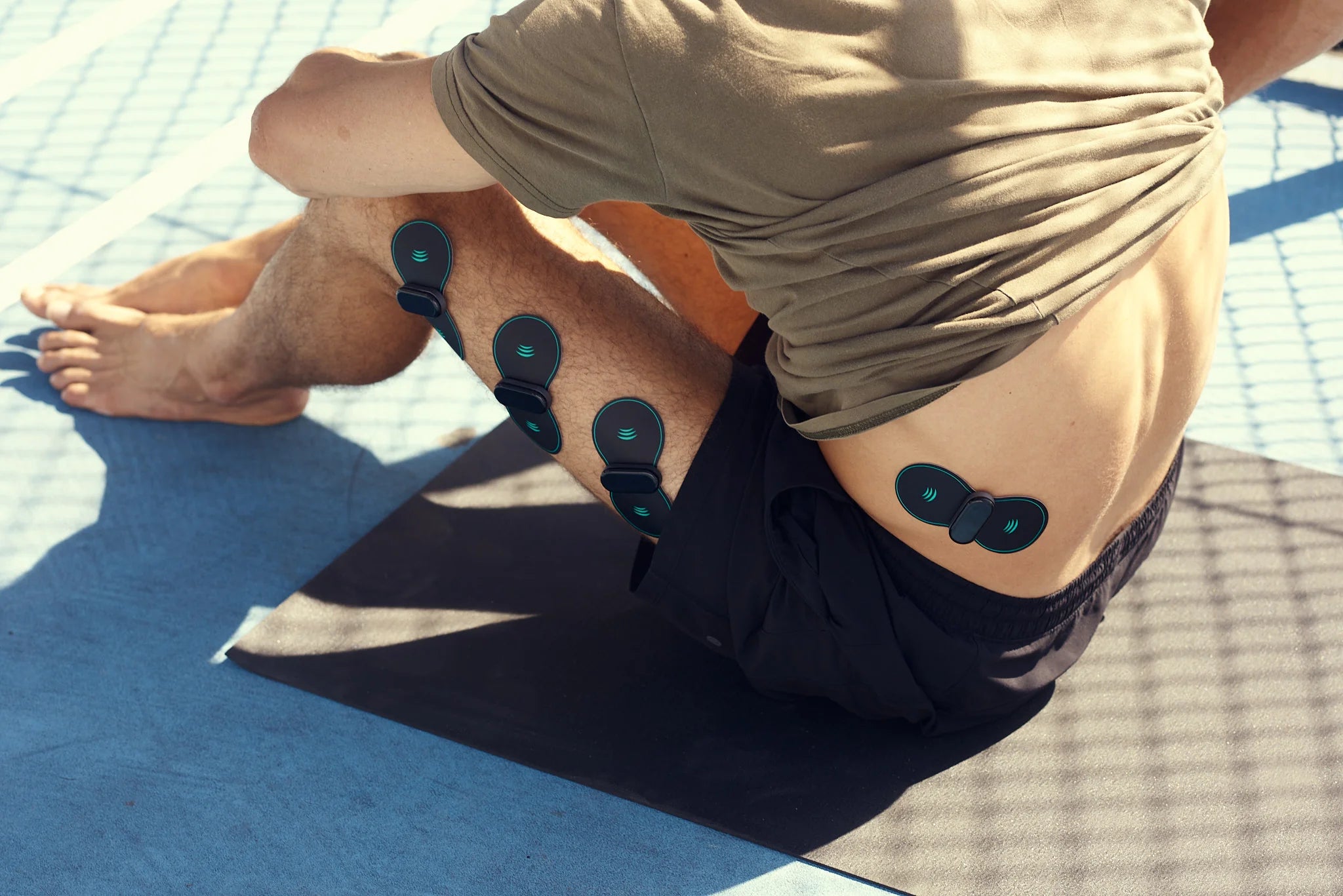 Release Endorphins
At various frequencies TENS will promote the release of endorphins into the bloodstream. These are your body's natural pain killers. Studies have shown that there is a noticeable reduction in pain over 15-30 minutes that will last up to 4 hours after the device is turned off.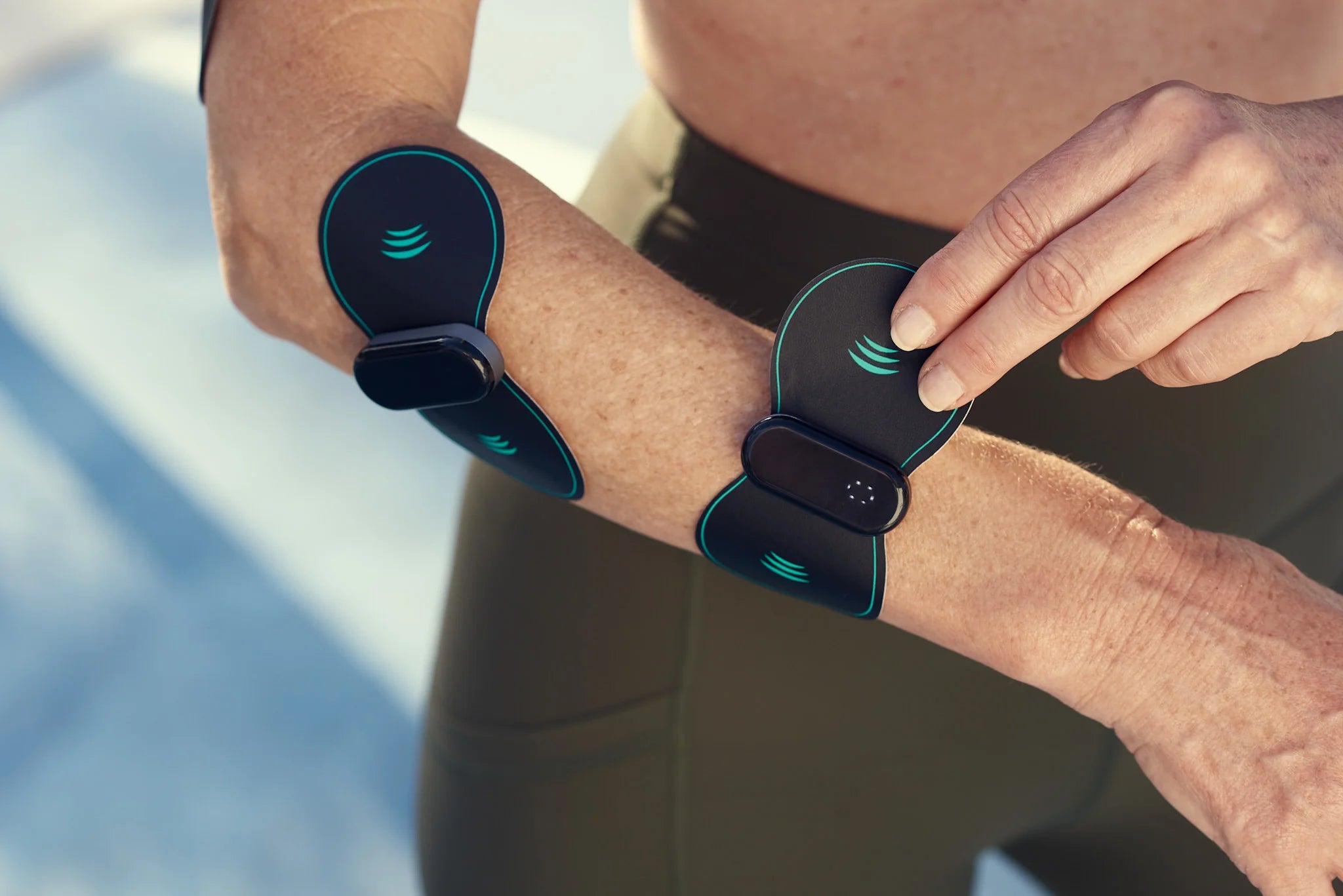 Reduce Inflammation
The TENS technology creates an electro-induced hyperfusion that may help to wash out and clear away cellular debris accumulated during the inflammatory response thereby decreasing pain. The utilisation of TENS has also displayed a significant impact in decreasing pain associated with DOMS and reducing markers of inflammation.
30-day Money Back Guarantee
Try the product risk-free for 30 days. If you aren't happy with your purchase return for a no-cost 100% refund on your money.
Wireless & Remote Operation - Easy, Effortless, Effective
Vibit's patented wireless TENS machine is the most advanced of its kind. Hassle-free pain treatment has never been so accessible. Existing TENS machines are dependent on wires or phone apps to control treatment causing unnecessary complexity and extra costs.
Normal TENS Machine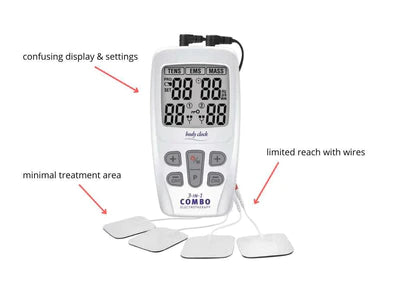 Vibit TENS Machine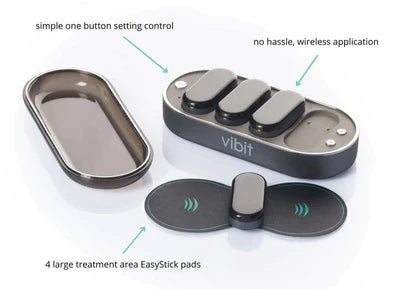 Vibit makes things easy and effortless. One button to switch between 4 modes (M) and 2 buttons to increase and decrease the intensity ( + and -) and that's it! It has all the technology without the unnecessary complex parts because who really wants to deal with that! Pain relief is what people use the Vibit TENS for and that's what it does. Plain and simple.
Multi Pad Treatment
The Vibit wireless design allows you to treat more areas at one time. The 4 tens pads can be placed anywhere on the body at one time. Existing TENS machines are restricted by wires and can only treat one area at a time. Vibit delivers an easier, more diverse and more effective alternative to pain relief.
Vibit TENS vs Vibit ROLL
Both relieve pain but which is better suited for me?
Vibit ROLL
The Vibit ROLL is our original pain relief tool. Thousands of people have found relief from chronic pain condition with the Vibit ROLL. The only downside is it does require active movement to reap the benefits. Some people are not in a position to due to the severity of pain or other issues preventing them from getting down on the ground to self treat.
Vibit TENS
The easy and instant pain relief tool. A passive, "sit back and let it do the work" approach to pain relief. The Vibit TENS requires no active movement to treat pain. You can use it while your making dinner, watching TV, working and just about anything else. The Vibit TENS is suited more for people who are less mobile due to pain or other issues.