Vibrating Massage Roller - Vibit ROLL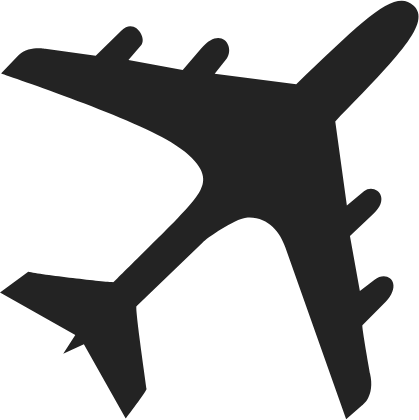 Free Shipping
From Sydney

30 Days Risk
Free Trial

Low Stock
[24 Hr Dispatch]
What's Included
FREE carry bag
USB C charging cord
Free 3-5 day Australia Post tracked shipping
30 Day Risk Free Trial
1 year automatically registered warranty
Exclusive access to tutorial videos
Product description
The Vibit ROLL combines and advances the technology of existing massage balls and rollers in a compact and powerful design.
Deep tissue massage that helps you recover faster and relieve pain naturally.
Perfect for boosting circulation, relieving tension, reducing stress and improving sleep.

High density surface features effectively trigger point & release tension.
4 levels of vibration & 120 min battery life per charge.
Design features
Shipping & Delivery
All orders ship from our Sydney warehouse with Australia Post.
Standard shipping is free for all orders in Australia (4-7 day delivery)
Express post is available at checkout (1-3 day delivery)
Shipping to New Zealand is available (2-9 day delivery to metro areas)
Risk Free Trial & Warranty
We want you to be 100% satisfied with your Vibit purchase. If for any reason you aren't, return it within 30 days for a full refund, no questions asked. Email us at [email protected] for the return address details.

All products come with a 12-month warranty from the date of delivery. If within one year of purchase, the product fails due to a defect in material or workmanship, Vibit will repair or replace your product, or any necessary components, free of charge.
How the Vibit ROLL Works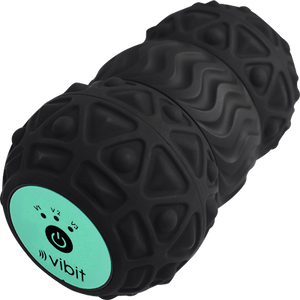 Step 1: Position Roller
Place the Vibit ROLL where you feel a point of tension in the body. Feel the 90 trigger point features instantly start to penetrate and loosen your muscle fibres.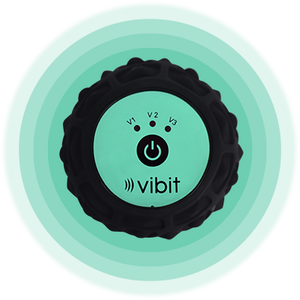 Step 2: Turn On Vibrations
Select between 3 speed settings and 1 intermittent vibration setting. The vibrations will immediately stimulate the muscles and work into the connective tissue.
Step 3: Roll or Hold
On muscle groups with general tightness start to roll the Vibit to massage and release the muscle. For specific pain point keep the Vibit stationary. Gradually apply more pressure as the tension melts away.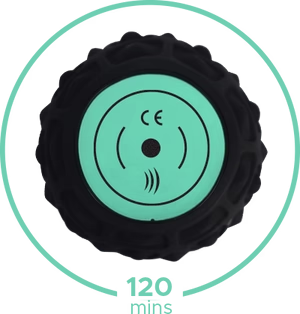 Step 4: Feel Amazing!
Enjoy the post massage feeling high! The Vibit will need to be recharged every 120 mins, a USB C charger is included and makes it easy to charge anywhere!
How can Vibit Help You?
Safe for all shapes and size. The Vibit works to prevent and improve:
Plantar fasciitis is a common foot condition caused by inflammation of the plantar fascia, a thick band of tissue that runs along the bottom of the foot. 
Did you know:
Plantar fasciitis affects up to 1 in 10 people
Symptoms include pain and stiffness in the heel and arch of the foot
Most painful in the morning or after long periods of standing or walking
Massaging the feet effectively can reduce pain permanently
Watch a preview of our foot pain and plantar fasciitis tutorial below:
Lower back pain often results from poor posture and prolonged periods of sitting. Sciatica is a type of back pain that affects the sciatic nerve, which runs from the lower back down to the legs. 
Did you know:
Lower back pain and sciatica affects as many as 4 in every 10 people
Symptoms of sciatica include pain, tingling, numbness in the lower back, buttocks and legs
The pain often worsens after prolonged sitting or standing
Effectively massaging surrounding muscles of the sciatic nerve and lower back can instantly relieve pain
Watch this preview tutorial on how the Vibit can help with lower back pain and sciatica:
ITB syndrome, or iliotibial band syndrome, is a common overuse injury that causes pain on the outer part of the knee.
Did you know:
ITB syndrome is often caused by activities like running and walking
Symptoms include pain and tenderness on the outer part of the knee and upper leg
ITB syndrome is often overlooked as the cause of knee pain
Foam rollers are too soft to massage the IT band properly
Watch this preview tutorial on how the Vibit can help with ITB syndrome and knee pain:
Shin splints is a common overuse injury that causes pain and tenderness along the shinbone.
Did you know:
Tight calf muscles is the most common sign and aggravator of shin splints
Shin splints often gets worse after physical exercise or walking
Effectively massaging the tibialis anterior muscle and calves can significantly reduce shin splint pain
Watch this preview tutorial on how the Vibit can help with shin splints:
Nearly 75% of people report being affected by headaches on a yearly basis.
Did you know:
90 percent of all headaches are classified as tension-type headache (caused my muscular tension)
Most people treat headaches with painkillers
he head has the most trigger points in the whole body
Watch this preview tutorial on how the Vibit can help with headaches:
Studies have shown that vibrating massage tools speed up muscle recovery when compared to conventional massage tools.
Watch what Joe Rogan things of vibrating massage tools below:
Up to 80% people are identified ad having poor posture
Did you know:
6 in 10 people with poor posture report pain in the upper back and shoulders
Seated work and handheld technology is the leading causes of poor posture
Posture can be permanently corrected in only a few minutes a day
New benefits of the Vibit are being discovered every day. Our 30 day risk free trial means if you want to try the Vibit for any issue and it doesn't work for you, send it back for a full refund.
Other issues that customers use the Vibit for:
Achilles tendonitis
Morton's neuroma
Osteoarthritis pain
WITH EVERY PURCHASE, GET ACCESS TO FULL TUTORIAL VIDEOS ON HOW TO USE YOUR VIBIT DEVICE EFFECTIVELY + GET 30 DAYS RISK FREE TRIAL
If you have any questions, or want to know if the Vibit will work for you, reach out to our support team at
[email protected]
Get To Know Vibit:
A message from Our Co-Founder, Stephen
My name's Stephen, and I'm one of the co-founders at Vibit. We frequently receive the same questions from new visitors to our website. In fact, I've recorded a video answering common questions and sharing a deeper insight into our product. Watch to find out more.
Real People, Real Reviews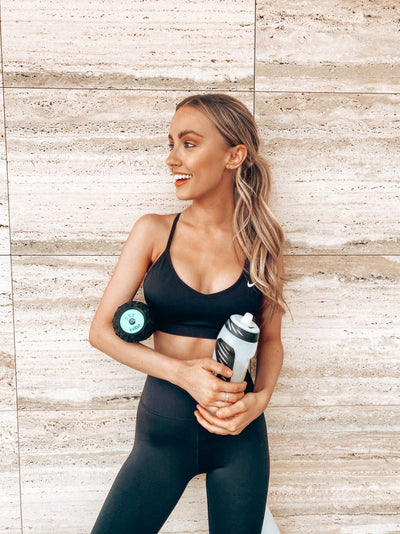 "I love the size of the Vibit, I can take it everywhere! Compact but powerful, it has been a game changer for my recovery and warmup."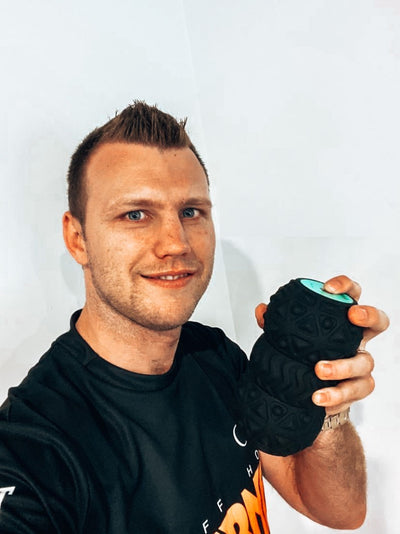 "Great at getting into hard to reach sources of tension. A great tool for an active person"
@jeffhornboxer
Boxing World Champion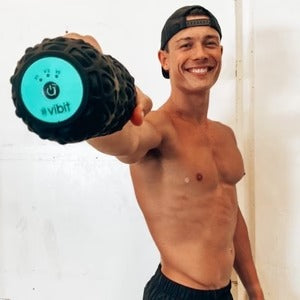 "My favourite daily recovery tool! Not kidding - this little gadget vibrates and rolls at the same time… bloody amazing!"
@jakemollenhauer
Personal Trainer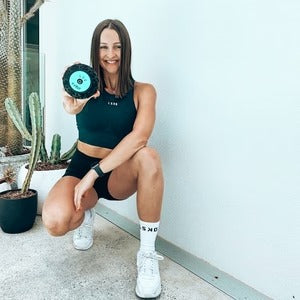 "Compact, powerful and the perfect little tool to take with you for on the go recovery! I've been using the Vibit recently to assist with my recovery and it's been a game changer!"
@abbeyhallfitness
LKSD Athlete & Fitstop Coach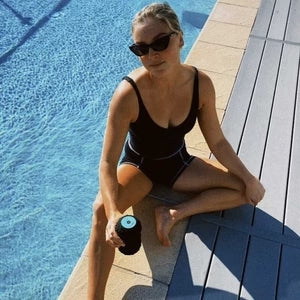 "Recovery arvos call for triggering with the Vibit!"
@georgiabohl
Australian Olympic Swimmer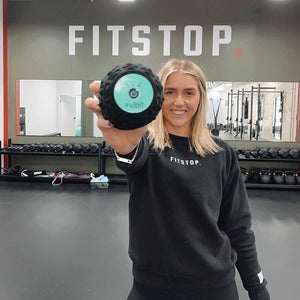 "The Vibit has been the biggest help allowing me to feel fully recovered and taking away any pain that I have + it's the perfect size to take travelling with me! "
@madelinestewart
Pro Race Car Driver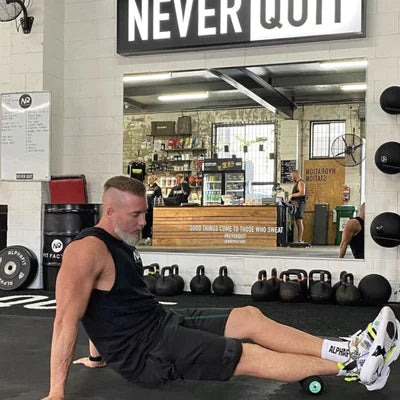 "It's a solid unit that's for sure! This little weapon is perfect for getting into those spots that need a little more pressure or weight than you can get with a typical massage gun."
@coachcouper
Gym Owner & Performance Athlete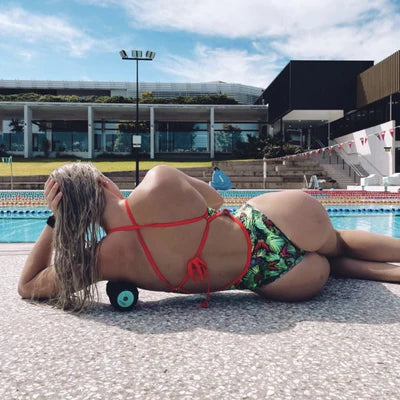 "Good vibes only! This easily portable little roller is now a staple in my swim bag."
@tay_mckeown
Australian Olympic Swimmer
FAQ - The Science Behind It
Your Vibit will not only give you effective and lasting pain relief and muscle recovery, but will also stimulate blood flow, accelerate muscle recovery, prevent injury, increase flexibility and reduce associated stress.
It's up to you! The Vibit delivers instant and lasting relief.

The more you use it, the better, and our compact design means you can use it anywhere. Use it while you watch TV, at your desk or sitting in the car. Whenever you need relief the Vibit will have your back, front and just about everywhere.
Try any of our products for 30 days! Just return it in its original packaging and we will refund you, no questions asked.
Both are great for different reasons!
The Vibit ROLL provides more long term benefits by penetrating deeper into the muscle and connective tissue. Your bodyweight pressure controls the massage intensity which leaves it completely up to you. A great one for working on those long term injuries or chronic issues.
The Vibit GUN is a more relaxing approach, a great everyday release. The pressure that can be applied through a massage gun is limited when compared to the Vibit ROLL but is much more user friendly & extremely powerful for its size. A great way to loosen up a tight body after a day of work while watching TV.
We recommend them both! Check out our Pro Recovery bundle here